Out Stock

Simple Water Boost Hydrating Gel Cream – 50ml
Product by: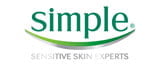 Out of stock
Description
This hydrating gel facial cream is one of Simple's best face moisturisers to smooth away tightness and dryness. Suitable for all skin, even sensitive skin.
Simple Water Boost Hydrating Gel Cream's ultra-light and refreshing formula works throughout the day, to deliver instant, continuous hydration, leaving skin smooth and dewy fresh.
It delivers instant moisture to thirsty skin, reversing dehydration symptoms such as dry or dull-looking skin and leaving it looking and feeling healthy, smooth and revitalised.
Made with skin-loving ingredients, minerals and a plant extract and no harsh chemicals, it's perfect for sensitive, dry or dehydrated skin.
Our Water Boost Hydrating Gel Cream contains no harsh chemicals, artificial colour or perfume that can upset your skin, making it perfect for even sensitive skin.
Why not try out our other products in the Simple Water Boost range to help keep your skin hydrated? For best results, we recommend cleansing with a Simple Water Boost cleanser, then applying a few drops of Simple Water Boost Hydrating Booster all over your face, to prep your skin to absorb moisture and help it stay hydrated for longer. Finish by applying Simple Hydrating Gel Cream to complete your hydration skincare routine.
How to use
Step 1
Cleanse your skin with one of our Simple Water Boost Cleansers
Step 2
Smooth the hydrating gel cream gently into your face and neck using upward and outward movements to instantly rehydrate.
Step 3
For an extra hydration boost, apply our Water Boost Hydrating Booster all over your face to prime your skin before applying your moisturiser.